Our Events
Charlotte Location

- 517-541-1700
Basic Puppy Training Classes
Community Event
Join us for Basic Puppy Training Classes starting on Monday, August 25th! Classes will take place each Monday, for 6 weeks, from 6pm-7pm.
The class will offer help with:
Socialization
Basic Obedience
House Training
Behavior problems such as biting, chewing, jumping up, etc.
Open to puppies aged 10 weeks to 7 months. All puppies must be vaccinated, on a 6 foot leash and flat buckle collar. No retractible leads and no choke collars please!
Registration begins now! $80 for a 6 week course.
For more information, or to register, please visit Soldan's customer service or call 906-203-1904.
Click here for a sign up sheet!
Click here for an info. sheet on what to expect at each class.
9/13/2014 from 1:00 pm to 5:00 pm
West Lansing Location

- 517-323-6920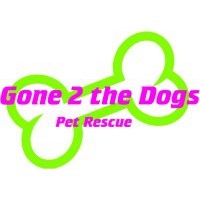 Gone 2 The Dogs Pet Rescue Adoption Event
Community Event
We will be having an adoption event with Gone 2 The Dog Pet Rescue at our West Lansing location from 1pm-5pm on September 13!
Gone 2 The Dog Pet Rescue will be here on the second Saturday of each month!