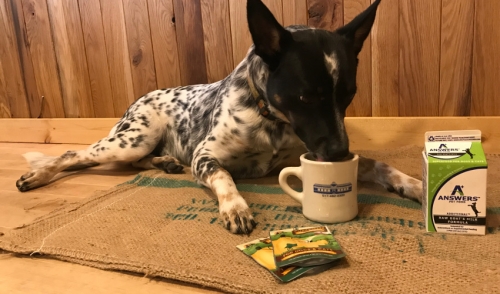 Fall is here, Thanksgiving is around the corner, and we are not even close to calling it quits with pumpkin spice. This quick and easy DIY latte makes for a great photo op, and now your dogs and cats can enjoy a fancy coffee drink with you!
Ingredients:
½ cup of Answer's Goat Milk
2.8 oz. packet of Weruva Pumpkin.
Tip: If you're making latte's for multiple pet's use a 15oz can of Fruitable's Pumpkin.
Recommended serving size is 1oz per 10lbs of body weight.
This latte may be enjoyed all at once as a treat (in a decorative cup of course), poured over dry food, used as a means to re-hydrate freeze-dried food, frozen in ice trays, and more!
#SoldansPet #SoldansPSL & share your 'Pup-kin Spice Latte' photos with us.